Energy-Efficient HVAC Systems
Saving energy at home starts with an efficient HVAC system.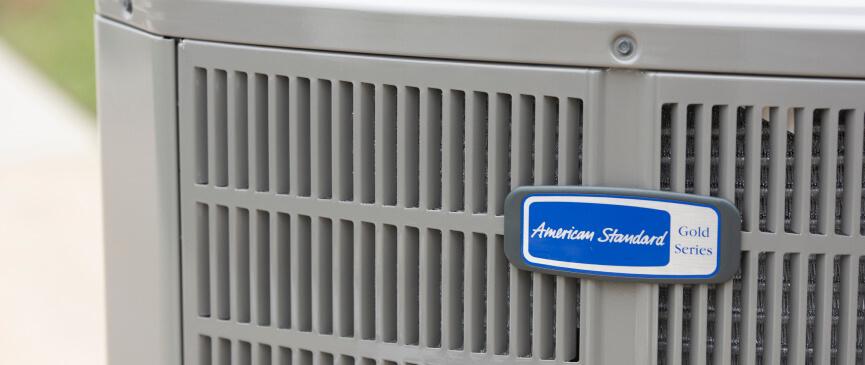 Saving on energy costs isn't just good on our wallet — it's good for the environment, too. With all of the pollutants pumped into the air every year around the world, cutting down on emissions and energy consumption can help make the air we breathe cleaner while saving some money. Luckily, American Standard has a variety of energy- efficient heating and cooling systems to keep you and your family comfortable all year round.
Energy-efficient heating and cooling systems
Saving energy does not mean you have to sacrifice comfort. With HVAC technology constantly improving, the number of ways to cut down on your energy costs increasing every year. Reduce on your energy bills with these options:
Highest SEER. Multiple American Standard HVAC systems carry some of the highest SEER (Seasonal Energy Efficiency Ratio) ratings in the industry, including the Platinum Series — giving you the maximum energy efficiency you want with the dependability of a brand that will constantly work smart for you.
ENERGY STAR. Get the comfort you want and the energy savings you need. All our products with the ENERGY STAR logo come with the peace of mind that your investment is constantly working smarter for you and your family. ENERGY STAR is a voluntary labeling program developed by the U.S. Department of Energy and the Environmental Protection Agency to help consumers reduce energy costs and protect the environment.
Efficient heating and cooling from American Standard
Energy-efficient does not mean breaking the bank — saving you money is one of the things American Standard does best. Plus, with an energy-efficient heating and cooling system from American Standard, you can be sure that everyone on your home will be comfortable. If you're ready to save on energy costs, contact one of our American Standard Customer Care dealers.
---