HVAC Comfort,
Quality & Convenience You Can Trust
---
Get quality heating & cooling from dealers you can trust
Why choose American Standard?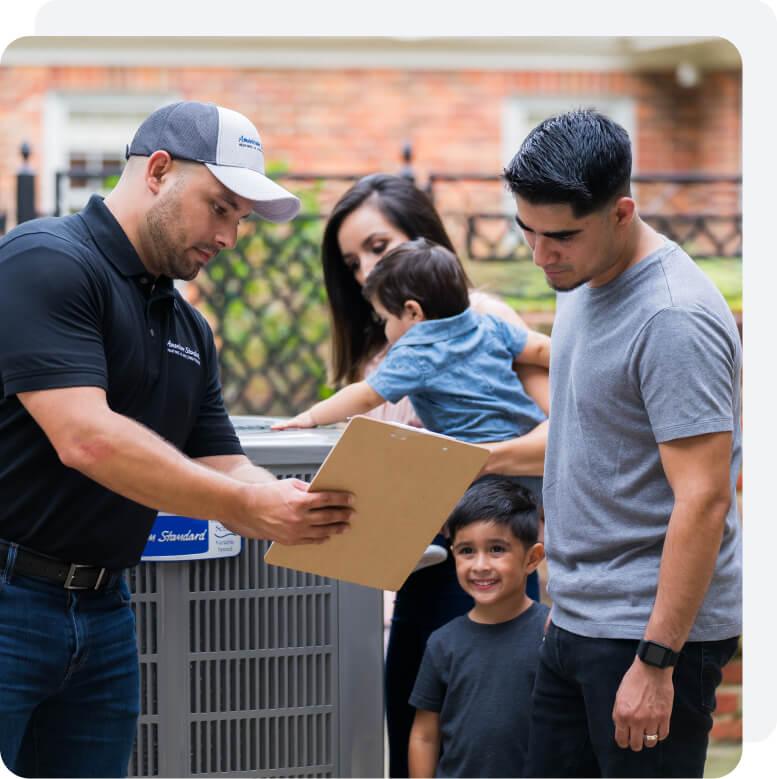 A step-by-step guide to buying an HVAC system
Find the best fit system for your home and family. Get the resources you need to better compare your product and pricing options.
What makes your home comfortable? We'll walk you through what to consider and expect while buying a new HVAC system.
Enjoy your new HVAC system for years to come! Learn how to take care of it with a warranty, maintenance tips, and more.
Why choose American Standard
We've been committed to innovation and home comfort since the 1880s. Our customers have come to know us as a caring, dependable company. From our products to our dealers, you'll experience a higher standard.
Our HVAC systems are tested for durability and efficiency, so you can enjoy comfortable air for many years. Our dealers are ready to partner with you to answer your questions and match the best HVAC system for your home.
Get homeowning basics with fun
videos by our experts
Building a higher standard,
one dealer at a time.
Discover the stories of Customer Care Dealers who received the Building A Higher Standard Award. These dealers stand out in their commitment to being the best to their employees, their customers, and their communities.
We're here to help
Connect with our Customer Care team about your products, warranties, and dealer concerns.
Available Monday – Friday from 7am to 5pm CST
A phone
Contact a local dealer
Dealers can answer questions, help you find the right products for your home, and repair your system.