Coil Maintenance Tips to Improve Performance
Your air conditioner may run cooler, longer, and use less energy just by regularly cleaning the AC coils. Be sure you're cleaning AC coils in the spring — right before you intend to use it for the first time — to make sure you're getting the most for your energy bill buck. You can do this at home by following this easy step-by-step guide, or it can be done as part of a comprehensive annual or seasonal maintenance and cleaning visit from your local American Standard Customer Care dealer.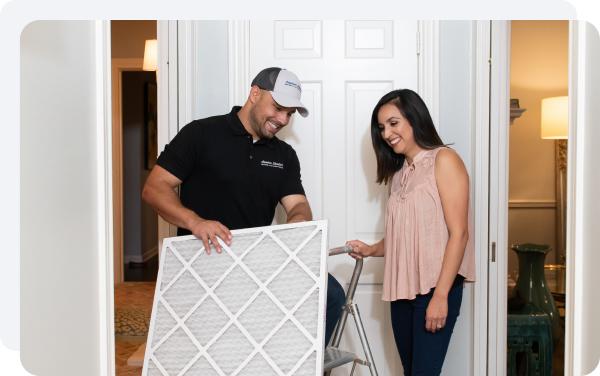 Need to call in the professionals?
Contact your local dealer for immediate assistance.
We're here to help
Connect with our Customer Care team about your products, warranties, and dealer concerns.
Available Monday – Friday from 7am to 5pm CST
A phone
Contact a local dealer
Dealers can answer questions, help you find the right products for your home, and repair your system.