How do furnace and air conditioner matched systems work?
An air conditioner matched with a furnace is a great temperature control solution because together, the system can both heat and cool your home. Plus, they work well in all climates throughout the United States.
What does an air conditioner do?
The air conditioner handles cooling your home on those hot summer days. It works together with a furnace coil to produce and circulate cooled air throughout your home. When it's cold outside, your air conditioner shuts off and allows the gas furnace to provide heat.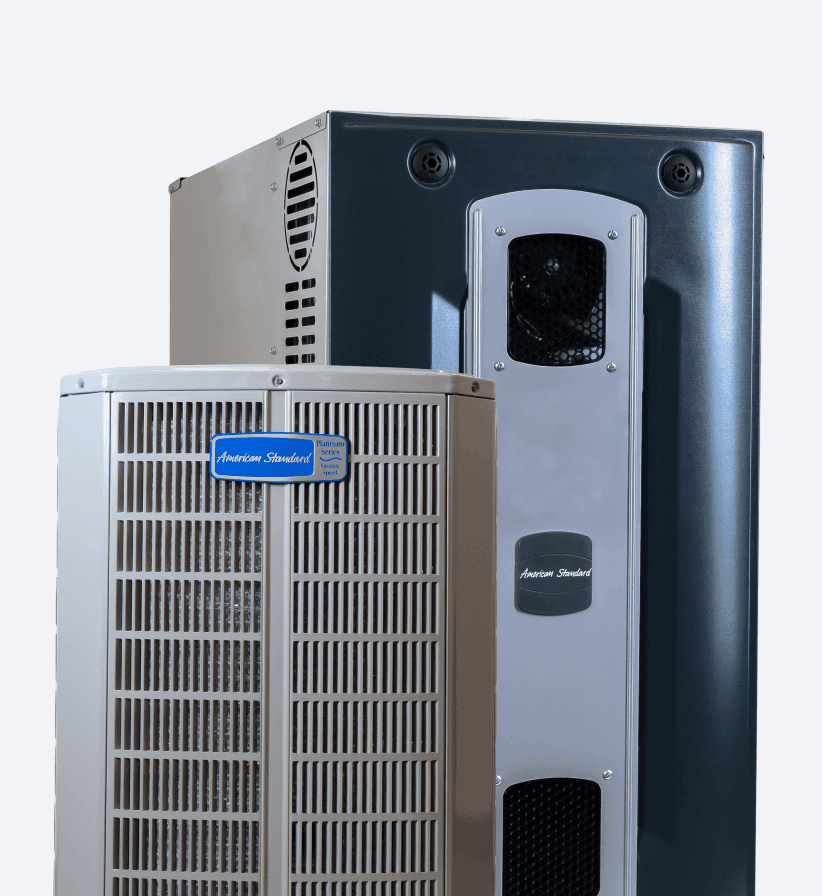 WHAT DOES A FURNACE DO?
ASA furnaces are built to a higher standard, providing maximum heat and minimum fuel usage
American Standard furnaces have been expertly designed and rigorously tested, proving they can withstand even the harshest weather conditions. Contrary to popular belief, furnaces aid in both heating and cooling processes, keeping you comfortable all year long.

In the winter season, your ASA furnace uses its gas heating capabilities. In the summer, your furnace pivots to cooling mode and works to move air over your system's evaporator coil to deliver cold, refreshing air in your home.
BREATHE EASIER!
Air cleaners can be easily added to almost all systems to help improve air quality
Dust, dirt, pollen, pet dander, and more have no place in your home. An air cleaner takes your home comfort system to the next level by reducing the level of harmful particles in the air you breathe, plus keeping your rugs and home furnishings cleaner. The American Standard AccuClean® Whole Home Air Cleaner removes up to 99.9% of allergens, 99.9% of Influenza A*, and more than 99% of the surrogate for the virus that causes COVID-19** from the filtered air in your home within 30 minutes.
Related products
---
Get helpful HVAC tips in our newsletter
Sign up for our email newsletter to learn helpful HVAC tips and tricks before you purchase your system.